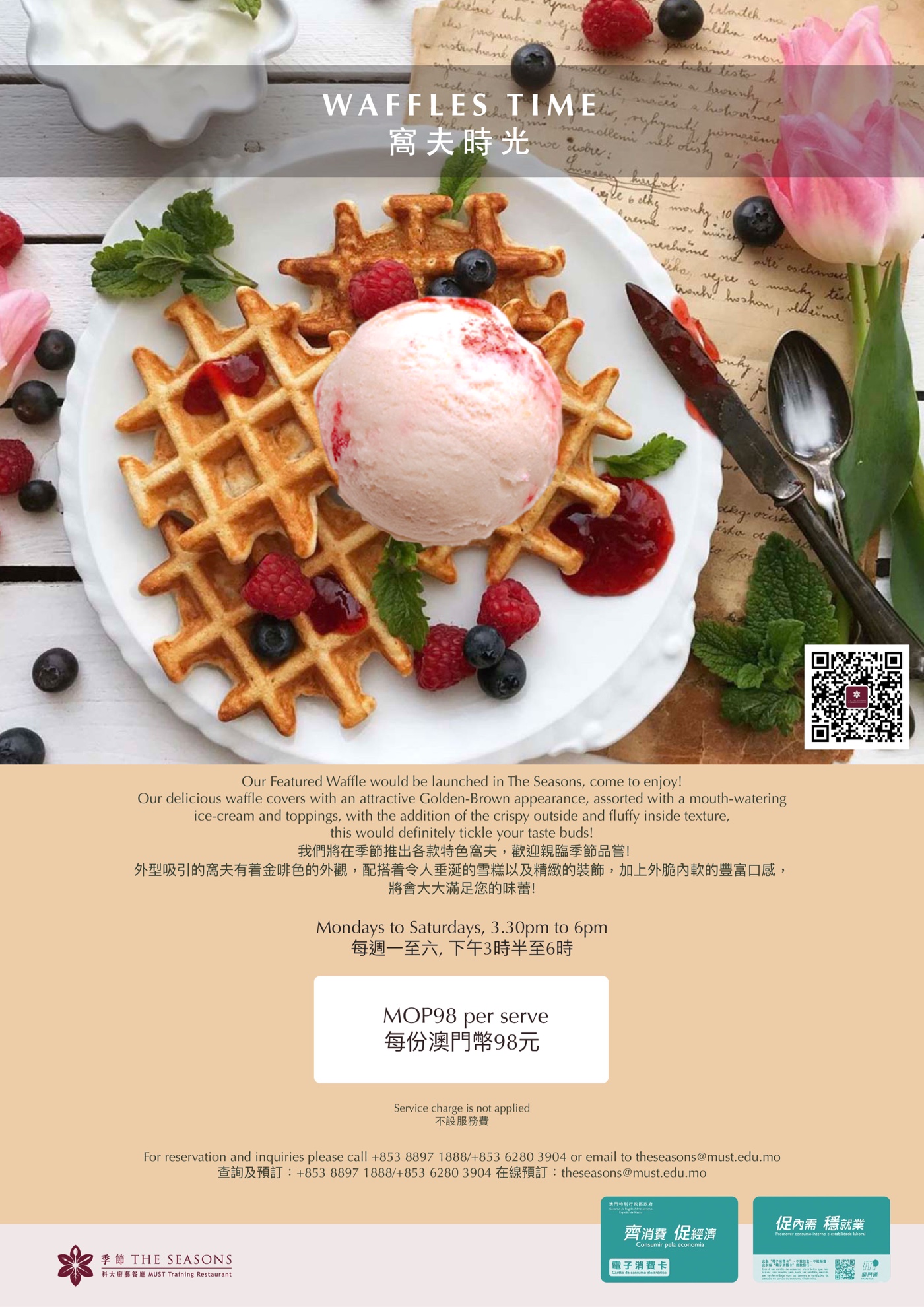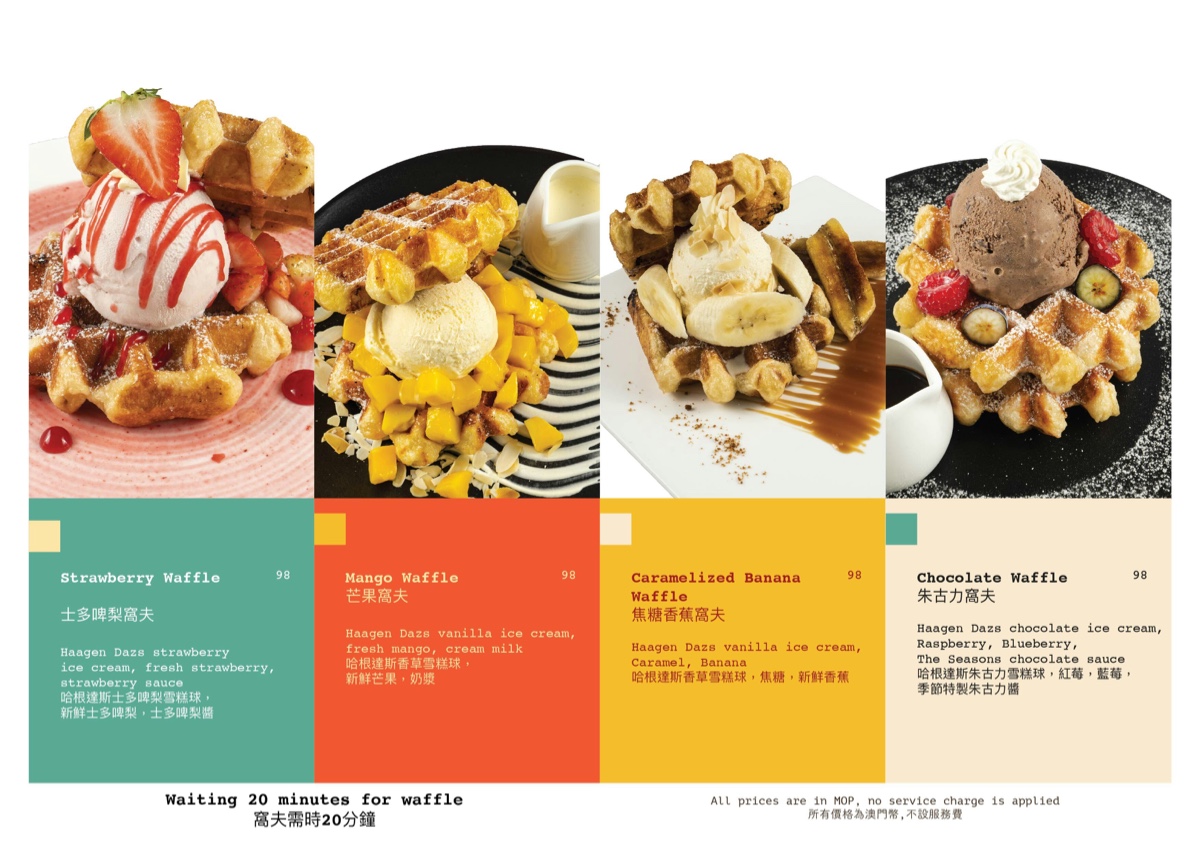 窩夫時光
季節餐廳將推出各款特色主題窩夫,有着精緻的外型及豐富的口感,必定能滿足喜歡甜食的您!
每週一至六,下午3:30–6:00 供應
每份售價澳門幣98元
不設服務費
查詢及預訂:+853 8897 1888/+853 6280 3904在線預訂:This email address is being protected from spambots. You need JavaScript enabled to view it.
季節餐廳及咖啡閣的全線貨品 (包括堂食及自助餐) 均可接受以消費券支付
Waffles Time
Our Featured Waffles would be launched in The Seasons, the attractive appearance with the rich texture would definitely satisfy all the dessert lovers!
Mondays to Saturdays, 3:30pm – 6:00pm
MOP 98 per serve
Service charge is not applied
For reservation and inquiries: please call +853 8897 1888/+853 6280 3904 or email to This email address is being protected from spambots. You need JavaScript enabled to view it.
All the items (including Dine-In and Buffet) of The Seasons and Coffee Corner could be paid by Electronic Consumption Voucher.