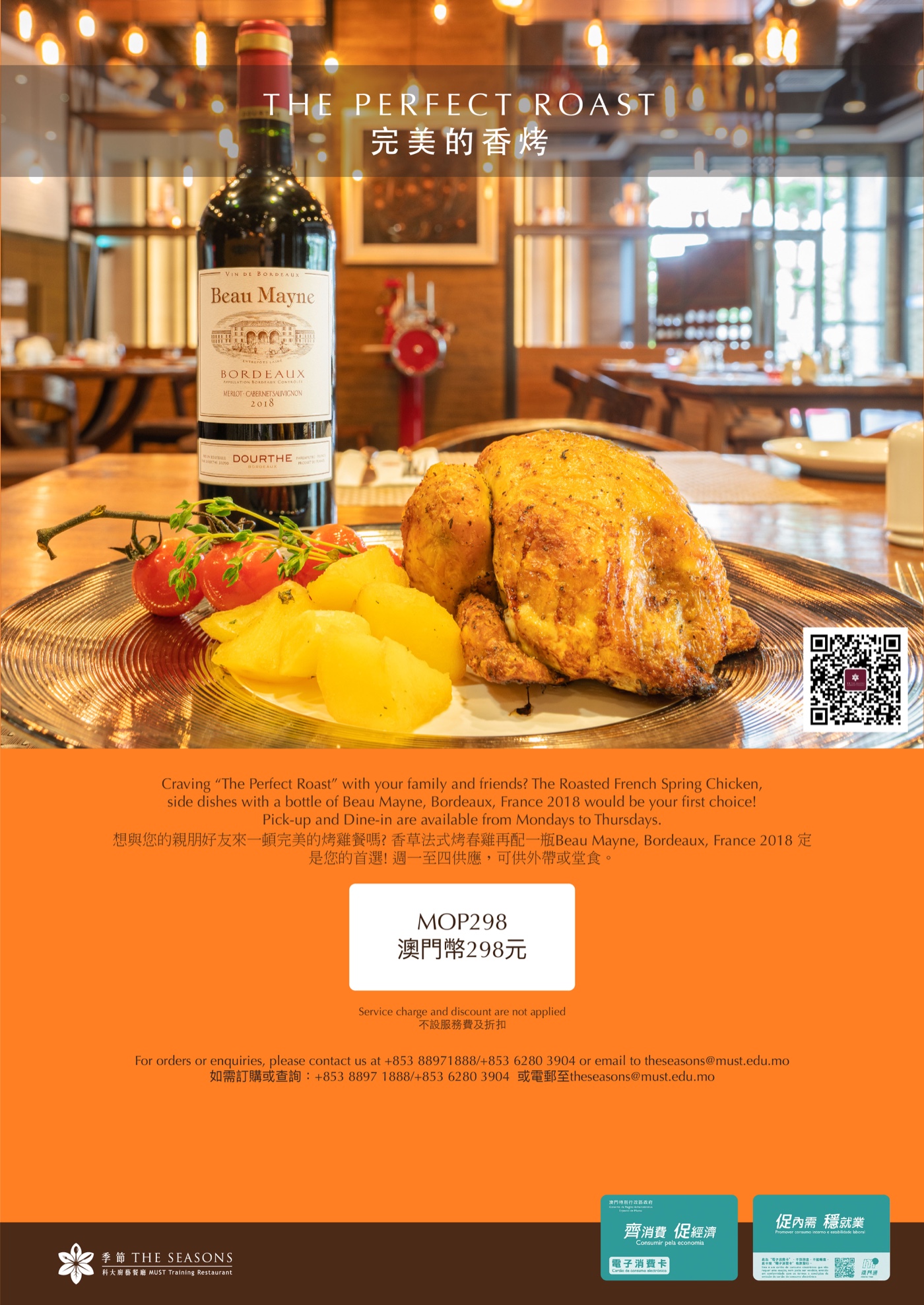 完美的香烤
香草法式烤春雞再配一瓶2018 Bordeaux, Beau Mayne 的法式美酒,這個配搭讓您在品嚐這道美食時,味覺更能昇華到另一個層次,得到不一樣的感受。
週一至四供應,可供外帶或堂食
不設服務費及折扣
訂購或查詢: +853 88971888/ 853 62803904 或電郵至 This email address is being protected from spambots. You need JavaScript enabled to view it.
季節餐廳及咖啡閣的全線貨品 (包括堂食及自助餐) 均可接受以消費券支付
The Perfect Roast
The Roasted French Spring Chicken, with a bottle of Beau Mayne, Bordeaux, France 2018, this refreshing feeling leads you to another tasting level.
Pick-up and Dine-in are available from Mondays to Thursdays.
No service charge and discount are applied
For orders or enquiries: +853 88971888/+853 62803904 or email to This email address is being protected from spambots. You need JavaScript enabled to view it.
All the items (including Dine-In and Buffet) of The Seasons and Coffee Corner could be paid by Electronic Consumption Voucher.