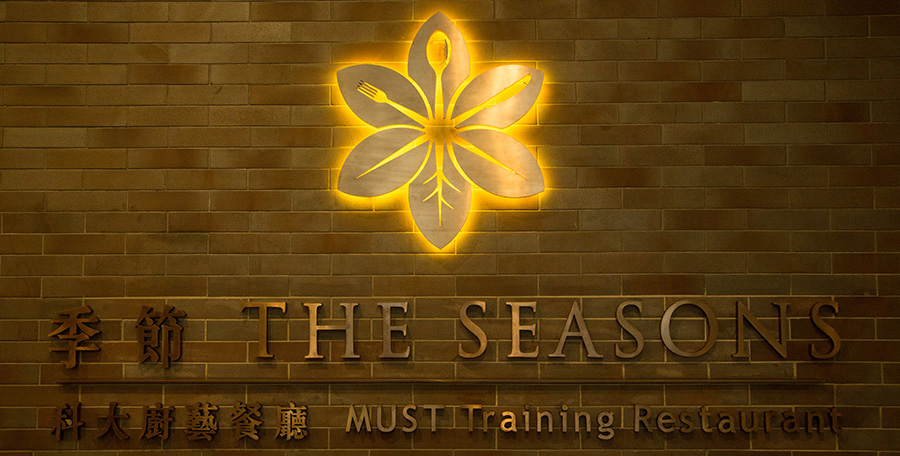 Introduction
The Seasons was established in 2014 to provide a training and experiential learning environment for the new Bachelor of Food and Beverage Management Program in the Faculty of Hospitality and Tourism Management. The Seasons acts as a simulation kitchen and restaurant for students from Culinary Arts Major and Restaurant Management Major.
The Seasons is themed around the "Farm to Table" concept in which the emphasis is placed on fresh and organic produce. The concept also includes a focus on reducing one's carbon footprint by sourcing foods locally. The design of the restaurant reflects the concept and, though the effect is modern, it captures the textures, colors and materials of rural Chinese farms. There is a market garden on the campus called The Experiential Garden that provides the restaurant with fresh vegetable and herbs daily and also doubles up as a teaching area for our Farm to Table course in our Bachelor in Food and Beverage Management.
Our Missions
The Seasons has a mission to grow and develop talents in hospitality, and to help sustain the ongoing development of the hospitality industry in Macau through the provision of innovative and industry-relevant educational products to meet training needs of the industry. The Seasons is established to promote hospitality as a profession and ensure Macau deliver the hospitality promise.